Office Furniture Hardware Accessories
Hardware accessories are commonly used in daily life, and they also play a key role.
Office furniture mainly refers to furniture suitable for office spaces. In terms of installation and production, it still needs the support of some accessories.
The most important thing in office furniture hardware accessories is the connecting piece. This product is mainly used for the connection of the base of the furniture.
In fact, there is a key accessory on furniture, which is lock and handle. Locks are now divided into electronic locks and key locks in the market. There are also many types of handles. You can choose according to your requirements.
There is also a slide rail on the hardware accessories of office furniture. When making a drawer, a slide rail is required, and the slide rail is generally made of plastic.
In the fixing of office furniture, tripods and casters are required. These products can play a fixed role and will not be damaged when placed in the room. They are also indispensable for the production process of office products. Classification of office furniture hardware accessories: Classification by material: zinc alloy, aluminum alloy, iron, plastic, stainless steel, PVC, ABS, copper, nylon, etc.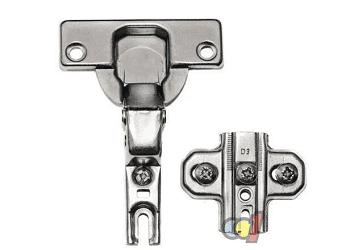 Office Furniture Hardware Accessories Classification
Classification by material: zinc alloy, aluminum alloy, iron, plastic, stainless steel, PVC, ABS, copper, nylon, etc.

Classification by function:
Structural furniture hardware: such as the metal structure of the glass coffee table, the metal legs of the round table, etc. Functional furniture hardware: such as riding drawers, hinges, three-in-one connectors, slide rails, laminate trays, etc. Decorative furniture hardware: such as aluminum edge banding, hardware pendants, hardware handles, etc.
Office furniture hardware accessories: mainly include screws, wood screws, hinges, handles, slides, partition pins, hanging parts, nails, heading machines, tooth rolling machines, multi-station machines, hardware feet, hardware racks, hardware handles, turntables, zipper, pneumatic rod, spring, furniture machinery, hinge, drawer, guide rail, steel drawer, pull basket, hanger, sink, pull basket, spotlight, skirting board, cutlery plate, hanging cabinet pendant, multi-function column, cabinet combiner.
Comment below to share your thoughts on this blog post.